Some of the earliest information and rumors about GTA 6 come from an industry insider who goes by the name of Tom Henderson. In early 2020, Henderson claimed that Rockstar Games was working on two new Grand Theft Auto games. One is a traditional entry in the series, while the other is a smaller spin-off game.
Henderson didn't share any other details about the games, but he did say that they are both in development for the next-generation consoles. This lines up with what we've heard from other sources, who have said that Rockstar is working on a new GTA game for the PlayStation 5 and Xbox Series X|S.
In March 2020, another industry insider, Jason Schreier, backed up Henderson's claim that Rockstar is working on two GTA games. Schreier didn't have any additional details to share, but he did say that the games are still early in development.
A few months later, in May 2020, a new rumor surfaced that claimed to have some details about the traditional GTA 6 game. The rumor, which came from an anonymous source, claimed that the game is set in Vice City and features a female protagonist.
2024 as the Most Realistic Year for the Release of the Game
Several current and former Rockstar Games employees have stated that a lot of time was spent planning GTA 6 with the intention of accurately defining the look and feel of the game and its story. Their opinion is that we will not see GTA 6 for the next two years, so it can be concluded that the game could appear on the market sometime during 2024.
Additional information could be heard from Take-Two Interactive, a partner company of Rockstar Games. It is stated that $89 million are planned to be spent on marketing for GTA 6 in the period from April 2023 to March 2024. This may be more specific information about when GTA 6 could be released, but we cannot officially confirm these statements yet. Tom Henderson is one of the most famous 'leakers' on YouTube who has given quite accurate predictions for Battlefield and Call of Duty titles before.
He also recently announced that Rocket League, a popular soccer game that is part of the eSports family with tournaments all over the world and betting options at bookies at bookmaker-expert.com/bookmakers/esport-betting/rocket-league/, got its rival in the form of Gravity Goal from 2K. You can learn more about his predictions for GTA 6 by visiting his channel, but it should be noted that his estimates about the game's release date differ from those we have previously listed.
His prediction is that GTA 6 will be released in the period between 2024 and 2025. Henderson also claims that GTA 6 will be released for Xbox Series X/S, PlayStation 5, and PC. From his estimates, we could conclude that Rockstar Games is currently aware of the lack of consoles on the market and will wait for a more favorable period when the supply will return to its normal course. Another reason why Rockstar Games is not in a hurry is, according to Henderson, the success of GTA 5, which is still a very popular game.
The Size of a Map
One of the most important things that has been speculated about is the map on which the game will take place. The most likely scenario is that Rockstar Games will return to Vice City, which was last seen in GTA: Vice City Stories released for PSP and PS2 back in 2006. This location was also featured in one of the earlier trailers for GTA 5, but ultimately did not make it into the final version of the game.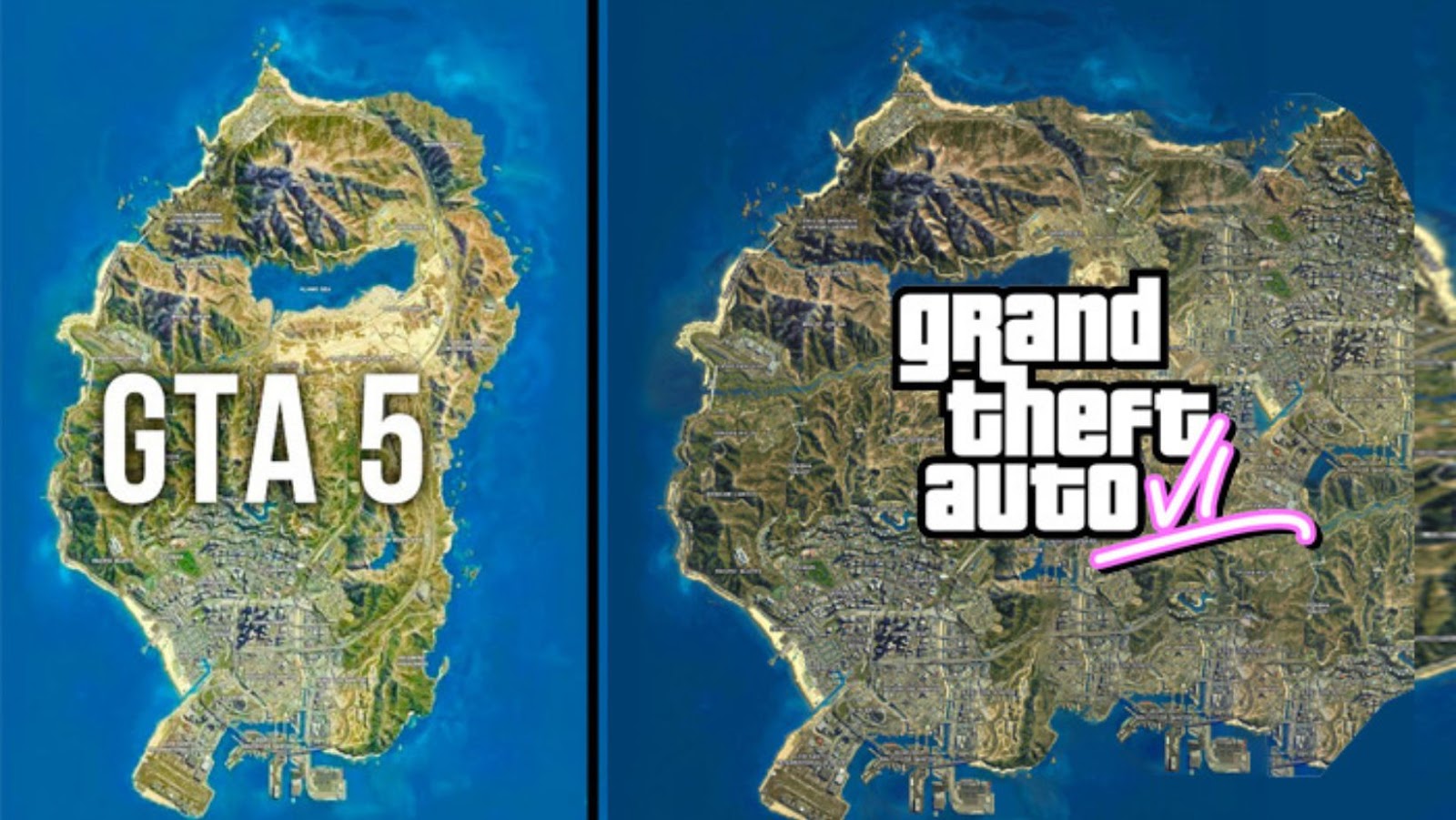 There have also been rumors that the game could take place in London, but those turned out to be false. We think that Rockstar Games will want to keep players in America for GTA 6 because it is a market that is most familiar to them and where they have the most success.
The main map in GTA 6 will, according to various sources, be significantly larger than the one used in GTA 5. This is not surprising because the technological capabilities of the new generation consoles allow for much more detailed and large open-world games.
It is interesting to note that the map for GTA 6 is rumored to be so large that it will not fit into the memory of the current generation consoles. This is probably one of the main reasons why the game will not be released until 2024 at the earliest, as Rockstar Games will want to wait for the release of the new generation of consoles with larger storage capacities.
Characters
In an interview for The Hollywood Reporter, Leslie Benzies, former president of Rockstar North, stated that in GTA 6 we will see as many as three main protagonists. This is a significant change compared to the previous game where we could control only one character – Trevor, Franklin or Michael.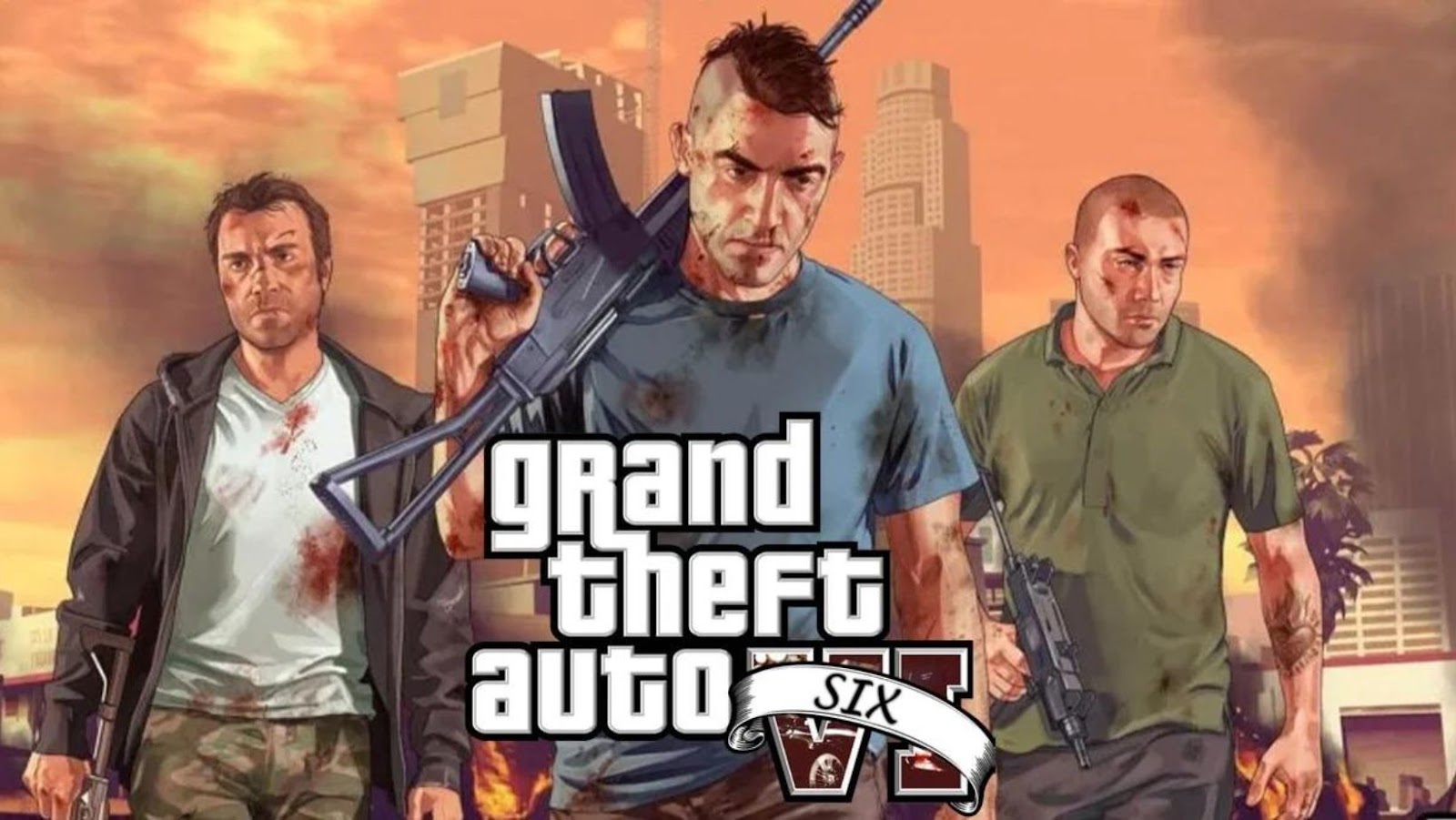 Benzies was one of the key people in the development of GTA 5, so his statements carry a lot of weight. He left Rockstar North in 2016 after a legal battle over unpaid royalties. Some rumors also speculate that one of the playable characters will be a female, which would also be a first for the series. In an interview with Kotaku UK, Joe McDonagh, former lead writer on Red Dead Redemption 2, said that the game will feature a "massive world" with many cities and that the player will be able to choose between a male or female character.
Other Rumors
One of the most recent rumors is that GTA 6 will have a battle royale mode similar to Fortnite and PUBG. This mode would be separate from the main game and would support up to 200 players. It is also said that this mode would be free-to-play in an attempt by Rockstar Games to attract more gamers.
There are also rumors that in GTA 6 we will see the return of some characters from previous games such as Tommy Vercetti, CJ Johnson, and Tony Cipriani. Some players have also found references to GTA 6 in the source code of the GTA 5 online update. The most interesting find is a mention of the location "South America", which could be a hint at the setting of the game.